<![CDATA[
Medical practices provide patients with a comfortable and safe place to receive treatment. As the patients check in and out of the healthcare facility every day, they leave behind enormous amounts of viruses, germs, and bacteria. If left unattended, the unhygienic conditions may lead to further sicknesses, diseases and severe infections.
Cleaning the medical practice diligently is the only way to combat the spread of these harmful pathogens. Safe, hygienic, and preventive measures must be used every time the medical practice is cleaned. This process involves mopping, dusting, sanitizing, disinfecting, and sterilizing the building.
The following are seven hygiene tips in a medical practice cleaning checklist:
Tip #1: Always wear gloves.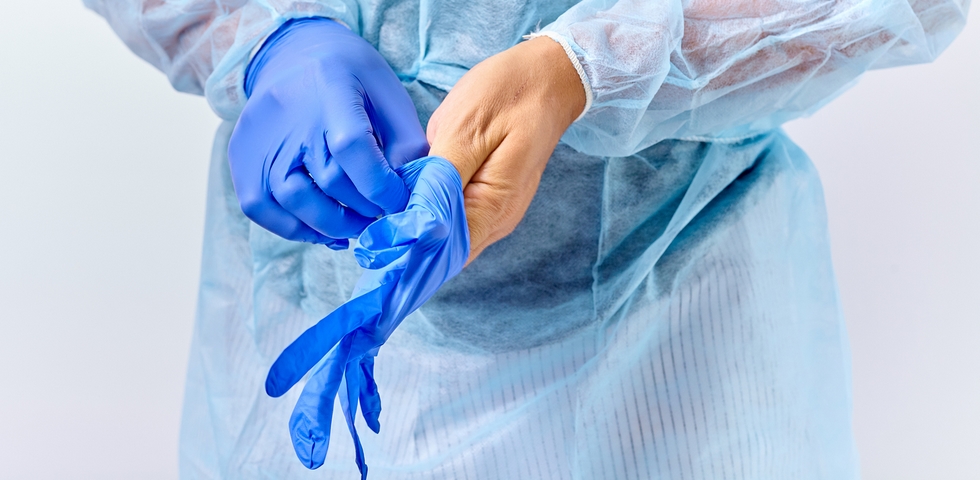 Before you start any type of medical office cleaning, always remember to keep your hands protected. This is an important health and safety measure to ensure that you won't unwillingly spread bacteria and germs with your hands. You should never attempt to clean a medical practice without wearing gloves. The same can also go for cleaning without medical masks as a barrier against unwanted bacteria or germs being inhaled through your nose or mouth, with the use of a mask as you'd be able to find on this Surgical Mask Canada online store for medical supplies, or similar bacterial masks, you'll be able to clean safely without the worry of contracting an illness through disinfecting a medical office or patient room.
Your hands must be thoroughly washed with an antiseptic soap and water before wearing the gloves. After the cleaning, remove your gloves carefully to avoid touching their outsides and then dispose of them immediately. Remember to wash your hands again with soap and sanitizer afterward.
Tip #2: Clean the furniture.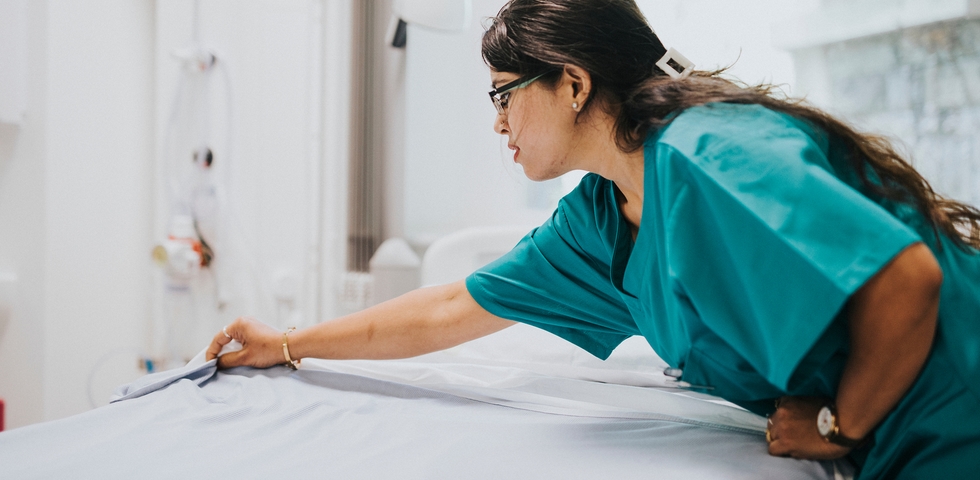 Start by cleaning the examination bed. The beddings should be removed, and the bed remade with clean linen. Pillow cases should be changed and replaced with clean ones. Then, begin cleaning the other furniture in the room, such as the tables, the lamps, and the headboard. All the furniture in a medical practice should be sprayed with a disinfectant and wiped dry afterwards.
Tip #3: Clean high-traffic areas.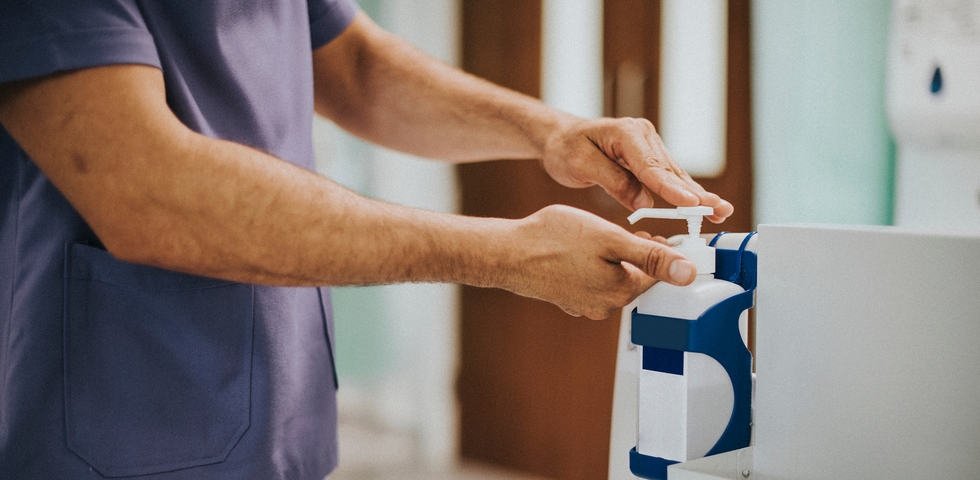 In addition, there are several high-traffic or high-touch areas in a medical facility, which should always be cleaned and disinfected with sanitizer. Since many people are constantly touching and frequenting these areas, there is a higher chance of dangerous bacteria lurking on the surfaces.
These areas and fixtures include doorknobs, bed rails, and IV pulls. They may also include call buttons, remote controls, and soap dispensers. Other common high-traffic areas include cabinet handles, computer keyboards, and toys in pediatric sections.
Tip #4: Clean the floors.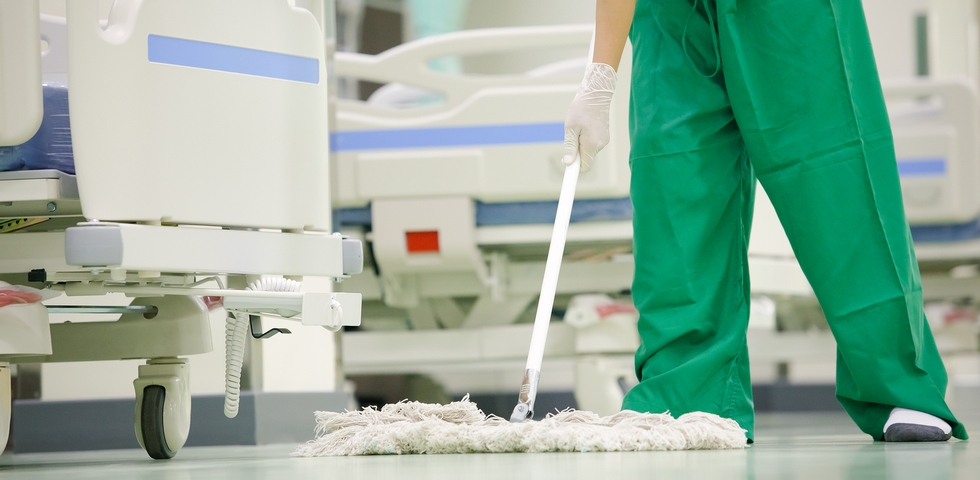 The floor in a medical practice has dozens of people walking on it every day, so it should be cleaned and disinfected regularly. Carpeted floors need to be a vacuumed with a high-efficiency vacuum cleaner with excellent filters. This should be done at least twice every day to ensure the floors are as clean and hygienic as possible.
During cleaning, patients and guests are encouraged to keep personal items off the floor. Install hooks to hang bags and coats to avoid items touching the floor. Clear the floor of all debris, and then mop it with a robust disinfectant solution to kill any germs.
Tip #5: Clean and disinfect everything thoroughly.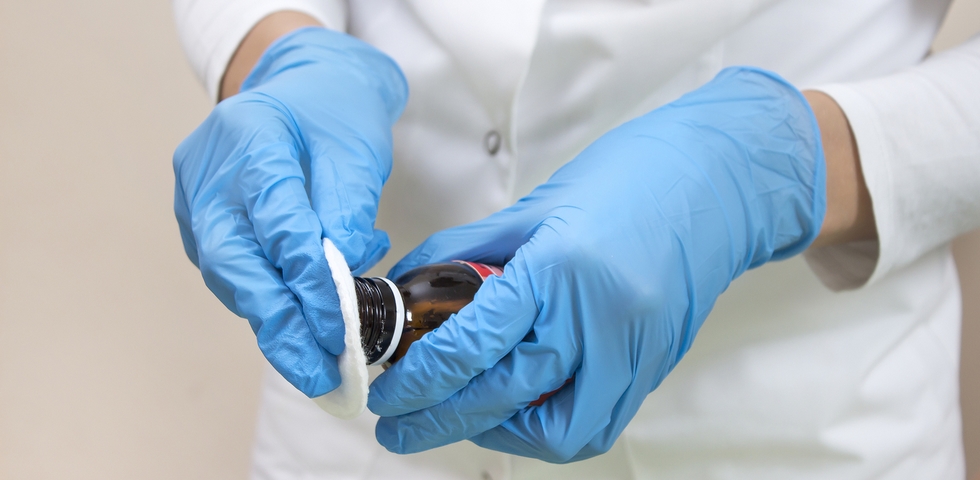 You should be extra diligent when cleaning medical facilities. For example, the cleaning cloths used to clean one room should not be used in another room. In general, you should never reuse cleaning cloths unless they were properly washed. This is to ensure they don't transfer germs or bacteria from one room to another.
To ensure hygiene standards are properly maintained, it is recommended that you use a professional company for cleaning medical buildings. Their cleaning routine can keep the medical office clean, sanitary, and make it a safe place for patients to visit.
Tip #6: Empty all trash containers.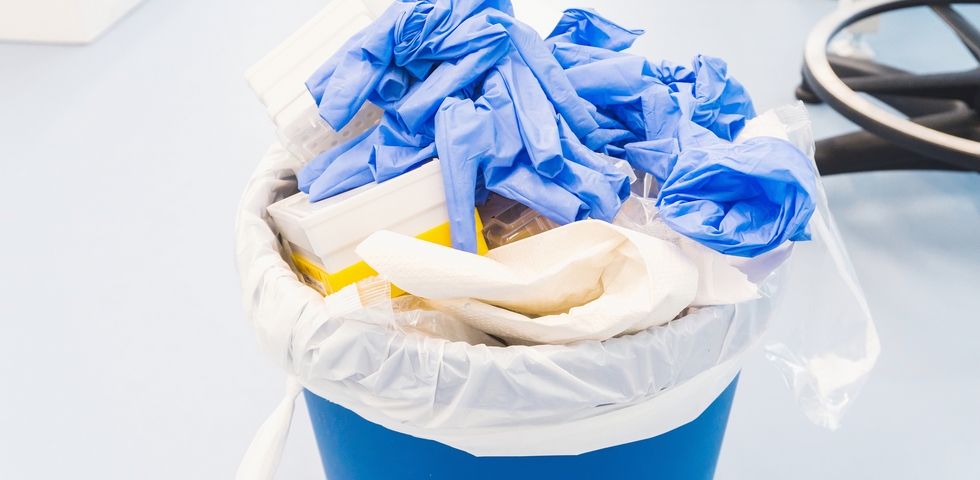 All trash cans should be emptied on a regular basis, or they may start to stink and attract bacteria. Trash should be emptied at least twice a day to keep a room clean. A fresh bag should always be put in the bin, instead of emptying the bin and reusing the same bag.
Tip #7: Eliminate clutter.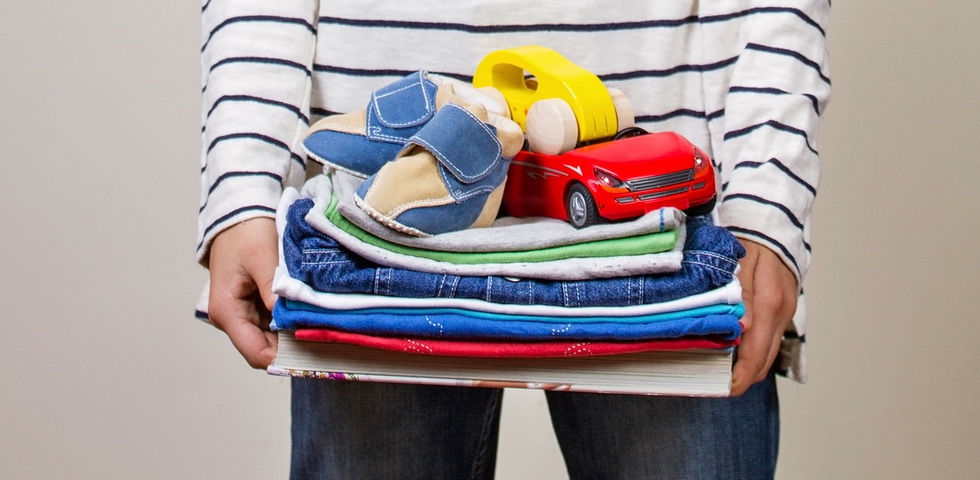 Visitors should be asked not to bring excess items into the medical practice. Clutter in a medical office can be a potential tripping hazard. It also collects dirt, dust, and other contaminants. Try to keep all patient belongings in a safe place in the building. Most medical practices have storage cabinets where personal items can be preserved.
There should also be an area for patients to hang their jackets, store their umbrellas, and clean their winter boots during the winter season. The goal is to keep the medical office as orderly and organized as possible to make cleaning easier.